22 Mar 2009
Hello my fellow Evil Energy Exploiters,
 
Lets Party!
 
————————————————————————————–
 

Musical Accompaniment: There's going to be a Party (heartache) Tonight!

                http://www.youtube.com/watch?v=ZSvVxn0-9ig
Play it LOUD at 20:30 on Saturday Night 28 March! With the windows OPEN! YAY!  
 
—————————————————————————————————
 

  Turn up your lights, fire up that BBQ, rev up your V8 engine ..
 
.. Earth "Hour (and a half) of Power" is coming to your balcony, backyard etc. this Saturday…
… for the 3rd fabulous year running!
 
….THERE'S GONNA BE A PARTY TONIGHT!
 


We know as well as you do that Earth Hour has no impact on our climate.
So we're doing even more by supporting Earth Hour and a Half …
—the only mass action guaranteed 50% more effective than Earth Hour.
http://blogs.news.com.au/dailytelegraph/timblair/index.php/dailytelegraph/comments/power_and_a_half/asc/#commentsmore
150% of nothing is still nothing!
http://blogs.news.com.au/heraldsun/andrewbolt/index.php/heraldsun/comments/earth_hour_sponsors_admit_theyre_hypocrites/
 
 
OK … first, lets do a reality check of our boring (dare I say…inconvenient?) scientific facts:

 
Oceans cooling?…CHECK!
http://jennifermarohasy.com/blog/2009/03/the-ocean-really-is-cooling/
 
 


CO2 rate decreasing? ….CHECK  CHECK!
http://wattsupwiththat.files.wordpress.com/2009/03/mlo_co2_rateofchange_bracketed1.png
 
 
Sea levels falling? ….CHECKITY CHECK  CHECK!
http://sealevel.colorado.edu/current/sl_noib_global_sm.jpg
 
 

 
Temperatures chilling? …YEP YEP YEP!
 

 
Sun off? …..CHECK! Oh Noooooooooooooooooooooo! (Ha Ha, just joking!
 )
http://www.solarcycle24.com/index.htm


 
 
Environmental religion declining? ……Yeppity Yep Yep!!!

 
http://www.theage.com.au/environment/earth-hour/struggle-to-keep-the-flame-burning-for-earth-hour-20090313-8xxz.html
 


http://www.gallup.com/poll/116962/Americans-Economy-Takes-Precedence-Environment.aspx
 

 
[But … is Swedish corporate opportunism rising? Yes indeed!]


http://www.theclimatescam.se/2009/03/19/svart-som-mjolk/
http://klimatbluffen.blogspot.com/2009/03/arla-slacker-lampan-och-fornuftet.html
 
Righty-Oh… Lets get down to the Party….
….. AND WARM UP THIS PLANET!….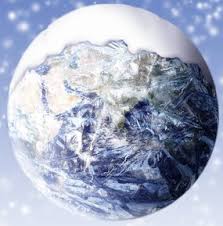 …. The Australian Way!
 


EQUIPMENT CHECK:
All internal lights – ON
All external floodlights – ON
All Christmas lights – ON
In slab heating – ON, ALL ROOMS
TV, iron, kitchen appliances, VCR, DVD, stereo, 3 x computers, exhaust fans, 4 x electric toothbrushes, kettle, cappuccino maker, bread maker, 2 x lava lamps, 3 x bedside lamps, 5 x garden lights, 3 x bedside radios – ALL ON
Still camera, DVD camera, 2 x mobile phones – ALL CHARGING
Meatloaf's 'Bat Out of Hell' – ON, VERY LOUD
Cars idling in the driveway – YES
Kids – GOING MENTAL, SHOUTING "HOUR OF POWER" UP AND DOWN THE STREET
Check check double check …double check and triple check!
 
 

 http://www.earthdayprotest.org/
 
ON A MORE HUMAN NOTE: ….
"Join the Hour of Power and celebrate human progress. Turn on a light, read a book or watch TV and appreciate the fact that your life does not stop because the sun goes down."
http://kevovek.com/temp/HourOfPower.jpg
See you Saturday, on your balcony, lights and music blazing, at 8.30 pm sharp!
Best lighting regards,
 
Energy Loving Brady